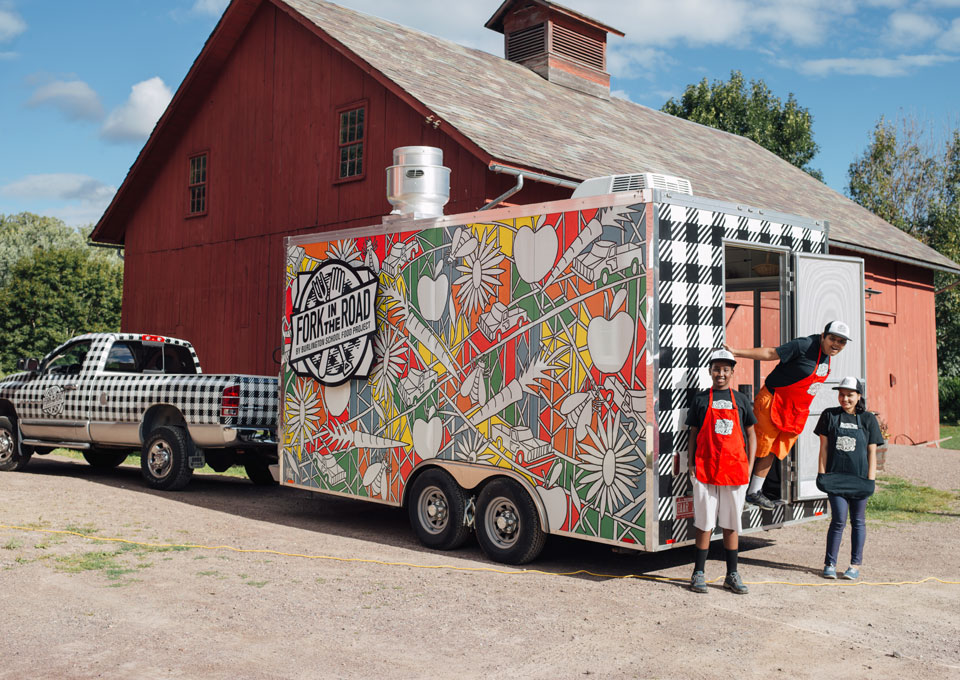 Our flagship educational program, Fork in the Road, is a student-run food truck serving up local foods and life-changing experiences during the summer.
Where to find us:
Wednesdays
June 28th – August 23rd, 11:00am-2:00pm
128 Intervale Rd, Burlington, VT 05401
July 12th & 26th, 5:00pm-8:00pm
August 9th & 23rd, 5:00pm-8:00pm
216 Leddy Park Rd,
Burlington, VT
Thursdays
July 6th – August 31st, 5:30 – 8 pm
180 Intervale Road, Burlington, VT
Fridays
July 2oth, August 4th & 21st, 9:00am-12:00pm (breakfast)
1 Howard St, Burlington, VT 05401
July 28th & August 18th, 4:00pm-7:00pm
5288 Shelburne Rd #1, Shelburne, VT 05482
About us: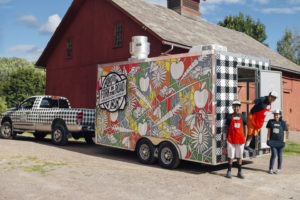 Since 2013, our Fork in the Road food truck is a culinary job training program that's been successfully integrating classroom learning, community involvement, and real-life work experience for teenage students in the Burlington School District.
With a menu of locally-sourced foods such as Vermont tacos and pulled pork sandwiches, students earn summer wages while learning how to prepare food and provide great customer service. The food truck is integrated into academic classes such as business and culinary arts at Burlington High School, and students receive mentoring from the local restaurant community. This amazing program not only teaches relevant skills, teamwork, and workplace professionalism, but also increases confidence — and changes lives.
Fork in the Road grew out of Burlington School Food Project's hands-on gardening and cooking programs. It's all possible thanks to our lead sponsor, Dealer.com, who committed resources and expertise to make this project a success.
Want more information?
For information on booking Fork in the Road for your next event, please contact: Sarah Heusner at sheusner@bsdvt.org